Munich Sessions Summer Fest
Our very own three day open air free entry music festival in the city centre of Munich at Rindermarkt.
Come join us for an epic weekend of live music from local to international acts, cold drinks, great food and fun times. What more could you want…. oh and it's free entry!
14:30 – Fírn
15:55 – Loamsiada
17:20 – Dead Freights
19:05 – Caro Kelley
20:50 – Keanan Eksteen
13:00 – David Gramberg
14:30 – Cellz
16:00 – Mount Adige
17:30 – Blushy AM
19:00 – Deer Park Avenue
20:45 – Folk Road Show
13:00 – RABB
15:15 – Ulmo & I
16:45 – Adam Hall & The Velvet Playboys
18:45 – Reuben Stone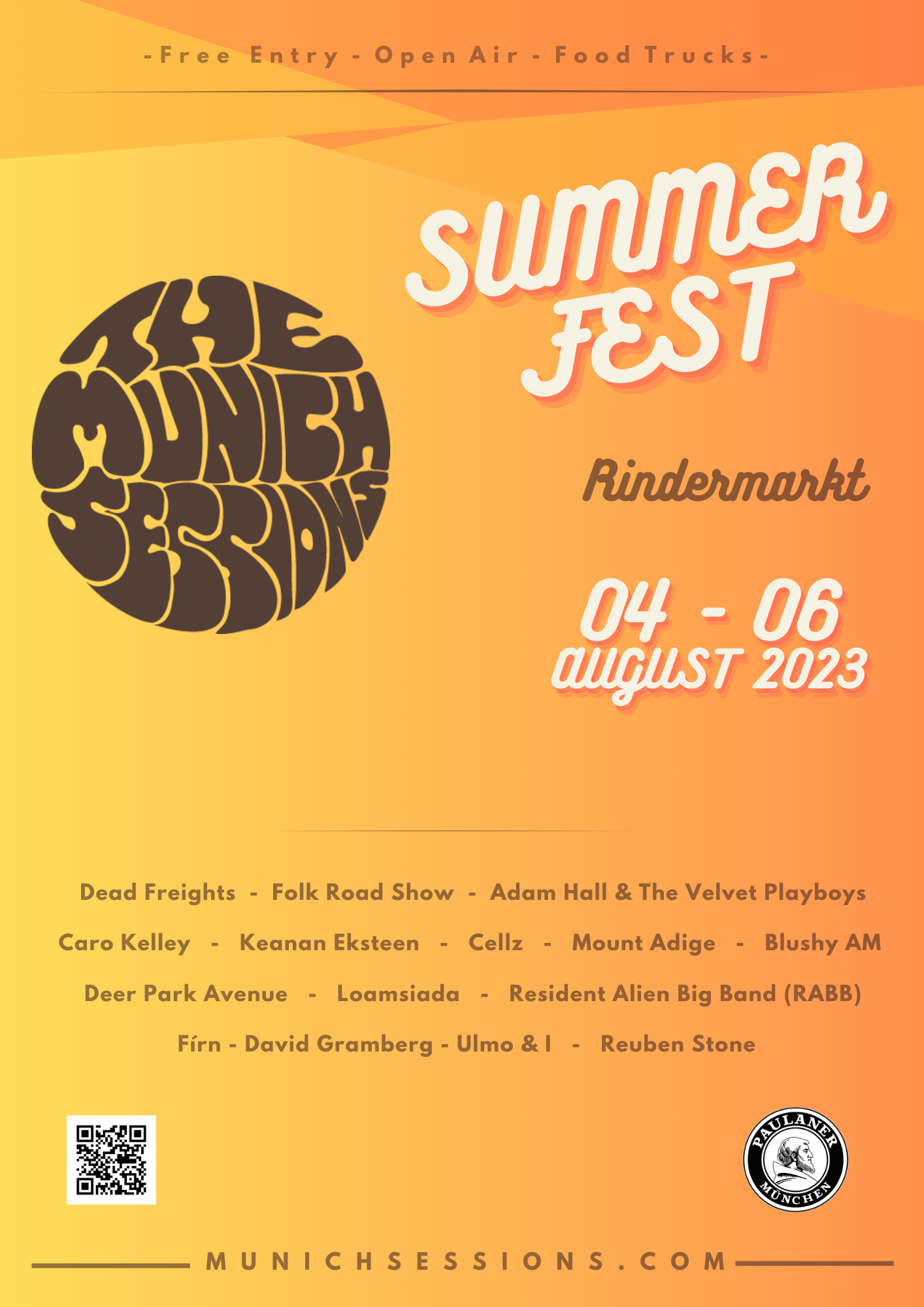 Founded in 2017 The Munich Sessions Summer Fest embraces everything good about live music, summer, good times and fun with friends. 
A three day open air free entry music festival for all ages.
It's our pleasure to present local, national and international acts to a wide audience in the heart of Munich at the historic Rindermarkt.
We look forward to seeing you at this year's festival.